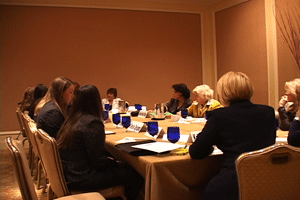 "In early 2012 all Northwood University alumni were surveyed. 34% of the survey respondents own part or all of their own business and 58% consider themselves entrepreneurs."
At Northwood University as part of our mission to develop the future leaders of a global, free-enterprise society, we focus on creating learning experiences for our students to interact with successful business leaders.  We have a strong track record of providing our students with the skills and education to create jobs for themselves as well as for others.  We believe that this is key to the economic transformation that is necessary for the future strength of the American economy.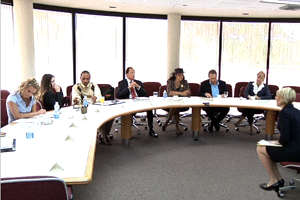 Over the past year, through our programming at the Alden B. Dow Center for Creativity and Enterprise, we have piloted ENTREPRENEURIAL ROUNDTABLES... a very powerful concept that brings together successful entrepreneurs with Northwood students for roundtable conversations centered on business success and entrepreneurship.  We convene small groups of past and current alumni, university honorees and friends, to meet with a select group of students for a facilitated discussion on entrepreneurship.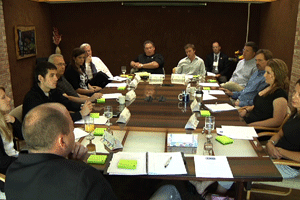 We value entrepreneurial leadership and relationships with Northwood University.  If you are interested in participating in an Entrepreneurial Roundtable, sharing your experiences and insights as well as to get to know some of the future leaders that Northwood is currently educating, please contact The Center for Creativity & Enterprise.  New Entrepreneurial Roundtables are convening throughout the year.
Entrepreneurial Roundtable will create a forum that brings 12 to 14 entrepreneurs, both successful and seasoned alumni entrepreneurs together with recent alumni and student entrepreneurs, and provide an environment for a most relevant discussion on the topic of entrepreneurship. It is our intention to engage participants in a way that will put Northwood University on the map of entrepreneurial dialogue, expertise, and academics. Additionally, it is our hope that this first Entrepreneurial Roundtable discussion will initiate a continuous process to gather entrepreneurs for discussions, participation on the Entrepreneurship Curriculum Advisory Board, and establish long-term processes and best practices in supporting future generations of Northwood University entrepreneurs. Attached is the agenda for this exciting gathering.
The Alden B. Dow Center for Creativity & Enterprise hosts several Entrepreneurial Roundtables a year.
How are your entrepreneurial ideas/concepts implemented?
What is the difference between being entrepreneurially successful and unsuccessful?
What are the best practices of Entrepreneurs who renew their ventures/businesses?
Is Entrepreneurial success about the people or the process?
What relationships, partners, mentors are in your experience?
How does this fit in the context of family owned business?
What other ideas and issues came to your mind when you committed to come here today?
Can Entrepreneurship be taught?
How do you know you are an Entrepreneur?
What do you wish you knew when you first became an entrepreneur?
What do you expect to learn or expect will be your greatest hurdles?
Can you develop an Entrepreneurial Strategy or is this an oxymoron?