Northwood University is committed to prepare students for success in their careers and in their communities. Our goal is to develop, support, document and grow internship opportunities for our students from all academic disciplines. The role you play as employer is vital to this goal.
Why Hire a Northwood Student for an Internship?
Northwood University is a private, nonprofit and accredited institution that specializes in managerial and entrepreneurial education. We develop the future leaders of a global free-enterprise society by promoting critical thinking skills, personal effectiveness and the importance of ethics, individual freedom and responsibility.
Few degrees say "versatility" like a bachelor's in business administration from Northwood University. Northwood students are:
Well-rounded with a solid understanding of the business industry and able to add value immediately.
Exposed to courses in management, finance, accounting, economics, marketing and organizational behavior.
Ready, willing and able to learn quickly.
A key component to your leadership succession plan.
How Internships Benefit Employers
Provides a source of highly motivated pre-professionals.
Students bring new perspectives into the mix.
Organization's visibility is increased on campus and by word-of-mouth.
Interns are technologically savvy.
Proven, cost-effective way to recruit, evaluate and hire potential employees. Historically, data shows that 57% of our students end up being hired upon graduation.
Internship: An extension of the classroom with an emphasis in on-the-job training that leads to experiential learning and skill development.
Becoming an Employer of Choice – the Northwood University Intern Pipeline
When put into practice, the Northwood University Internship Pipeline is a winning model for students, employers and society alike!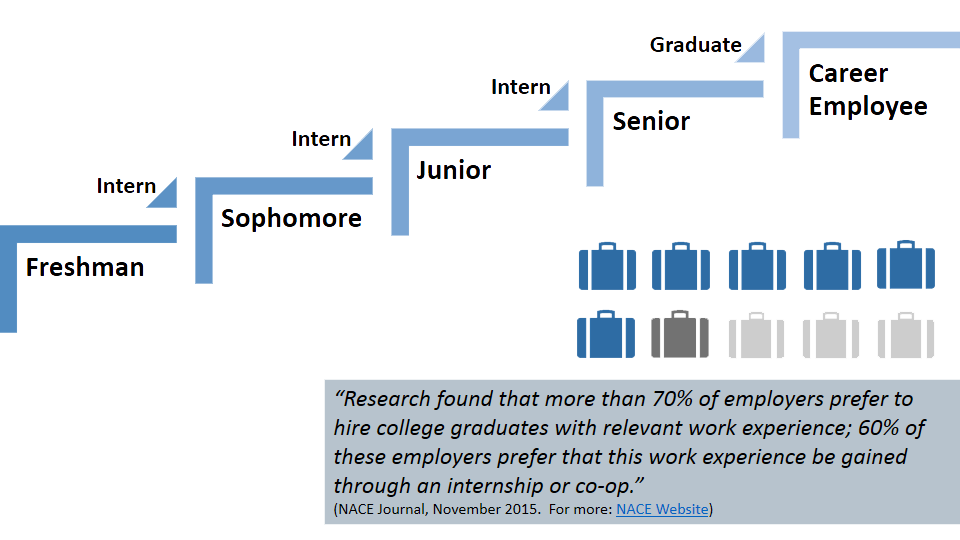 Best Practices for Developing Career Employees
Hire interns beginning in their sophomore year.
Have interns return each year thereafter.
Rotate interns through different business units.
Offer compensation or a stipend to offset academic/living expenses.
Consider these best practices to attract and retain the best and brightest students to your organization. They are proven effective in developing career employees while elevating you to an employer of choice.
Although companies are not required to offer compensation, an hourly wage or stipend can offset student expense. The current pay rates range from $8 to $20 per hour.
Next Steps?
Plan ahead. We recommend that you begin to recruit interns at least three months prior to the expected start date. This allows sufficient time to recruit, screen and hire a candidate. It also provides students time to obtain academic approvals, if required.
Connect with Deborah Schummer, Career Advancement & Internship Coordinator, to qualify as a preferred employee.
Create an Employer profile in the Career Network to post your internship positions.
Post your internship position(s) in the Career Network at least three months in before target start date.
Collaborate with Deborah about qualified candidates, the status of application process and how to facilitate on-campus interviews, if necessary.
Hire a Northwood student for your internship.
Provide feedback for reporting and continual improvement of the process.
Contact Information
For more information about Northwood University�s Internship Program and how to connect with their students, contact:
Deborah Schummer
Career Advancement & Internship Coordinator
Midland, Michigan 48640
Phone: 989.837.4430
Email