This program is accredited by the Accreditation Council for Business Schools and Programs (ACBSP).
Request Information
Locations Offered
Residential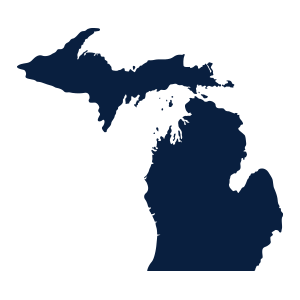 Offered in Midland, Michigan
---
Adult Degree Program
* Some or all major coursework is only available online
At Northwood, we understand the importance of developing strong accountants who can crunch numbers and also serve as valuable business advisors who know the ins and outs of a company's financials.
We will teach you all about profit maximization, cost-cutting initiatives, and financial analysis. You will quickly learn that by managing a company's financials, you are managing its future. Accounting is the language of business and we'll make sure you speak it fluently.
Northwood Accounting degree program students get a head start over students at most other colleges and universities because Northwood students begin Accounting courses during the first semester of study. Another major advantage of Northwood's Accounting program is the integration of management courses in the overall accountancy curriculum. The combination of the Accounting and Management curriculums are so closely integrated that the course of study culminates in a Bachelor of Business Administration degree.
A Degree that Works
Graduates of Northwood's Accounting program can be found in leadership positions at local, regional, national, and international firms. (You should be seeing a pattern here...) Recent graduates have accepted jobs at leading corporations, including:
Andrews Hooper Pavlik PLC
Deloitte
KPMG
Plante & Moran,

PLLC
PricewaterhouseCoopers LLP
The Dow Chemical Company
The Rehmann Group
Titan International
Walt Disney World
Yeo & Yeo
Education in Action
Start your major on day one.
Offered as a Four Year BBA/MBA option for those who qualify.
Integrates management courses.
Opportunity to become student members of professional associations that will keep you ahead of the game:

American Institute of Certified Public Accountants
Institute of Management Accountants
Institute of Internal Auditors
Have you ever seen a slew of acronyms following a person's signature and thought, "Who are they and how can I be like them?" A degree in Accounting from Northwood will position you to add an alphabet's worth of letters to your credentials, such as:
Certified Financial Manager (CFM)
Certified Fraud Examiner (CFE)
Certified Information Systems Auditor (CISA)
Certified Internal Auditor (CIA)
Certified Public Accountant (CPA)
Certified Management Accountant (CMA)
Every state has different requirements for students seeking to sit for the CPA examination. It is the student's responsibility to make sure they are meeting the requirements for the CPA. Students are strongly encouraged to research the requirements within the state they will be testing. To locate a state board of accountancy, please see http://nasba.org/stateboards/