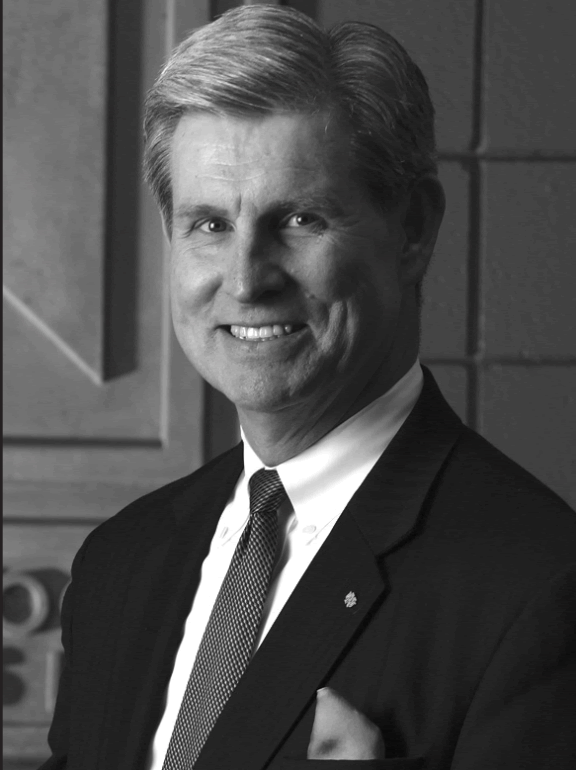 Keith A. Pretty, J.D.
President and CEO
Northwood University
The honorary doctorate is the highest award a university can make to an individual who has contributed to society in a meaningful way. Following are listed those individuals Northwood University will recognize this year. They join a "Gallery of Distinction" of past honorary degree awardees. It is an honor and a privilege to recognize the men and women whom Northwood has vested with degrees during the past 55 years.
Through their accomplishments, ideals, and support, our communities have become better places and our nation has benefited. These leaders have won recognition in business, their professions, fine arts, education, and religion. Their involvement in the thrust of The Northwood Idea will continue forever.
In observance of one of Northwood's finest traditions, all recipients of honorary degrees are presented with personal caps, gowns, and hoods. Every year they are invited back to participate in the commencement processional, enjoy social events, and renew old friendships.
Northwood University salutes all the members of the Gallery of Distinction and pledges to them the dedicated continuation of The Northwood Idea into the 21st century.
Awarded in Cedar Hill, Texas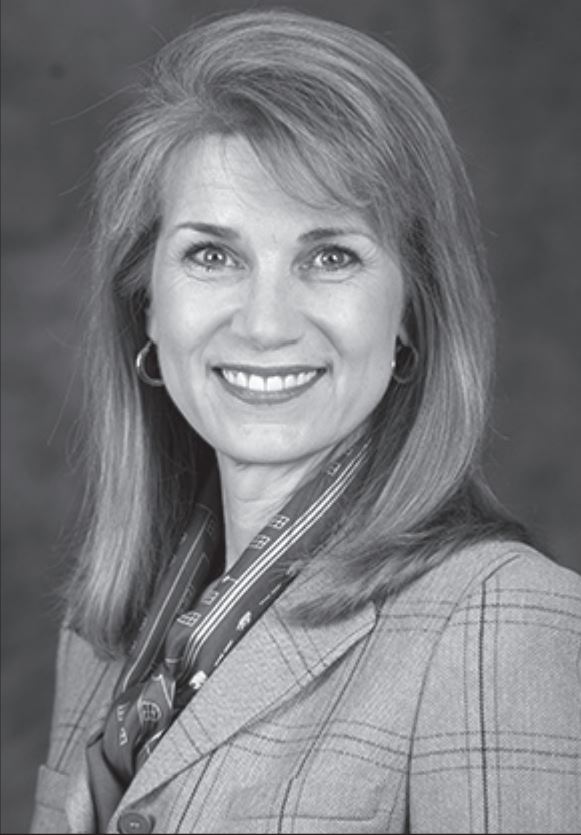 Charlene F. Lake - Commencement Speaker Senior Vice President, Corporate Social Responsibility & Chief Sustainability Officer, AT&T Services, Inc., Dallas, Texas
Charlene Lake, Senior Vice President, Corporate Social Responsibility and Chief Sustainability Officer, is responsible for leading AT&T's social innovation, philanthropic and volunteerism endeavors; driving stakeholder impact measures on behalf of the corporation; and coordinating signature initiatives that connect social needs with business objectives.
Mrs. Lake began her career at Southwestern Bell Telephone in 1986 in Topeka, Kansas and served in management roles in financial communications, media relations and employee communications in Kansas, Missouri and Texas. She assumed leadership over SBC's corporate advertising and sports marketing department during the mid-1990s, and managed the organizations through the mergers of Pacific Bell, Southern New England Telephone and Ameritech. In 2003, Mrs. Lake began developing a public affairs discipline within the SBC External Affairs department, and in 2007 launched AT&T's centralized corporate citizenship and sustainability function. A mass communication graduate of Kansas State University, Mrs. Lake also serves on the Advisory Council at KSU's A.Q. Miller School of Journalism and Mass Communications and is on the Board of Directors of the Kansas State University Foundation. She began her professional life as a journalist, working on daily newspapers in Kansas.
Mrs. Lake serves on the Board of Trustees of the National Urban League, the Board of Directors and Executive Committee of the Public Affairs Council, the Board of Directors of America's Promise Alliance and the Board of Directors of Jobs for America's Graduates. She also serves as an advisor to the Institute for Economic Empowerment for Women, which, among other projects, teaches women entrepreneurs in Afghanistan and Rwanda about free enterprise and market power.
Recently, Mrs. Lake was honored as a recipient of NUL's Women of Power Award, and was recognized by the Texas Diversity and Leadership Conference as one of the most powerful and influential women leaders in the state. She also was recognized as Advertising Person of the Year from the Ad Club of New York, received the Distinguished Woman Award from Northwood University and the Iron Jawed Angel Award from the Luger Excellence in Public Service Series in Washington, D.C. Mrs. Lake and her husband, Rod, have two grown children and reside in Dallas.
Awarded in Midland, Michigan, Morning Ceremony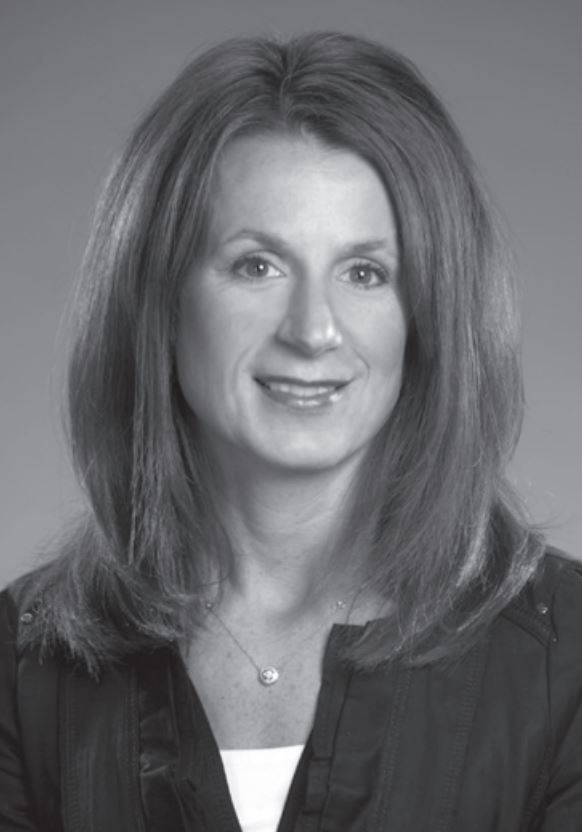 Jennifer T. Panning - Commencement Speaker
President, Artisan Tile Inc., Brighton, Michigan
Jennifer Panning is the President of Artisan Tile, Inc., which specializes in commercial and industrial contracts.
Jennifer graduated cum laude from Northwood University's Midland campus in 1992 with a bachelor of business administration degree in Marketing and Management. While at Northwood, she participated in Delta Zeta and attended the Texas campus for her senior year. Panning has served as a member of the Board of Trustees since 2014; she was awarded the Outstanding Alumni Achievement Award that year also.
Jennifer founded Artisan Tile in 1995. In 1998, she started an endowed scholarship for marketing students at Northwood in the name of Artisan Tile, and in 2014 she committed tile and other products and services for the Bennett Center renovations. In 2010, Jennifer appeared on a radio talk show program espousing her fond affection for Northwood and the quality education she received.
Jennifer is very involved in tile and contractor associations, serving on state and national boards. Her company completed tile work for two major airports in metro Detroit and many other large projects in Southeast Michigan.
Jennifer and her family live in a small town near Ann Arbor.
Awarded in Midland, Michigan, Afternoon Ceremony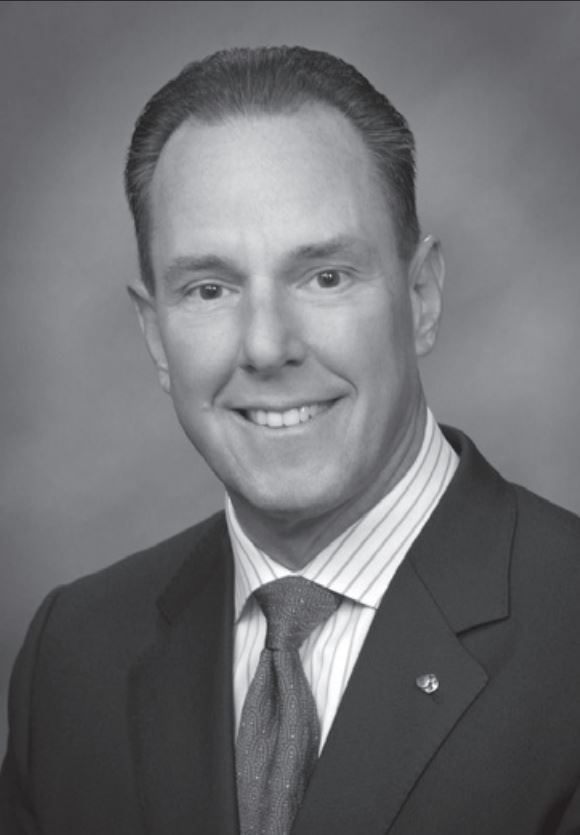 John S. Benson - Commencement Speaker
Chairman of the Board and Chief Executive Officer, Frankenmuth Mutual Insurance Company, Frankenmuth, Michigan
John S. Benson is the chairman of the board and chief executive officer for Frankenmuth Mutual Insurance Company in Frankenmuth, Michigan, and for its subsidiaries, Ansur America Insurance Company, ASure Worldwide Insurance Company, Fortuity Insurance Company, Patriot Insurance Company, and Patriot Life Insurance Company.
After serving four years in the United States Navy as a hospital corpsman and second-class petty officer, John began his career in Los Angeles as a senior accountant for Peat Marwick Main & Company, and subsequently as assistant vice president and controller for Amwest Insurance Group, Inc. He moved to Michigan in 1988 to become senior manager at KPMG Peat Marwick LLP in Lansing, and moved to Frankenmuth in 1996 to become treasurer and chief financial officer at Frankenmuth Mutual, beginning his rise through the company.
John is a member of the American Institute of Certified Public Accountants and the Michigan Association of Certified Public Accountants. He is a board member of the Frankenmuth Economic Development Corporation, and a former board member of the Frankenmuth Downtown Development Authority and the Frankenmuth Chamber of Commerce. He is also a member of the One Hundred Club of Saginaw County, and a member and past president of the Frankenmuth Noon Rotary Club.
John earned a bachelor's degree in economics and business from the University of California – Los Angeles, and holds Certified Public Accountant and Associate in Insurance Accounting and Finance designations as well. John and his wife, Sharon, have two sons, John Benson II and Michael Benson.