The Michigan Board of Governors is under the leadership of Chair, William A. Parlberg, who is also a member of Northwood University's Board of Trustees. The Board of Governors has three subcommittees - Outreach, Admissions, and Fundraising. Each subcommittee is chaired by a member of the Board of Governors.

Sid W. Allen
President
Midland Chamber of Commerce
Midland, Michigan
Click to read more
Sid Allen assumed duties as President/CEO of the Midland Area Chamber of Commerce on October 25, 2004. Prior to his appointment, Allen served as President/CEO of the Longview (TX) Partnership, overseeing operations of the chamber of commerce, convention and visitors bureau, and downtown development. Allen was the first president of the Partnership, and was credited with developing and implementing numerous programs for the award-winning organization.
In 2006, the Midland Area Chamber of Commerce was named the Outstanding Chamber of the Year in Michigan in its size category, and was one of three finalists for national Outstanding Chamber of the Year in 2007. Allen's chamber of commerce career spans more than 23 years and includes stints at four Texas chambers of commerce prior to his relocating in Midland. He is a past member of the Texas Association of Business Board of Directors, Texas Chamber of Commerce Executives Association Board of Directors, Labor Relations Committee of the U.S. Chamber of Commerce, and a task force appointee reporting to the governor on statewide economic development in Texas. He is currently a member of the City of Midland Parks and Recreation Commission, Northwood University Board of Governors, Arnold Center, and previously served on the Midland Public School Program Analysis Committee.
A graduate of Texas Tech University, Allen began a career in broadcasting upon graduation as Sportscaster/Sports Director/News Director for KLBK-TV in Lubbock, Texas. He later became News Producer for KDFW-TV in Dallas and Executive News Producer for KJRH-TV in Tulsa, Oklahoma.
In his spare time, Allen is an avid golfer, reader and snow skier. He was also a part-time, play-by-play broadcaster for the Great Lakes Loons minor league baseball team on radio and television in 2007. He closely follows the Texas Tech Red Raiders and his beloved Dallas Cowboys. Sid is the parent of two children, Sydney and Logan.

Jenny L. Anderson
Vice President/Publisher
Midland Daily News
Midland, Michigan
Click to read more
Jenny L. Anderson has served as Vice President / Publisher of the Midland Daily News since 2004. Jenny's newspaper career spans 28 years and includes four years as publisher of the Huron Daily Tribune, based in Bad Axe, Michigan. In 2000, she was named as the first female publisher of a Hearst Corporation newspaper.
Anderson joined the Midland Daily News in 1980 as an account representative. She was named the newspaper's retail manager in 1984, advertising director in 1985 and general manager in 1996. Jenny serves on the boards of the Michigan Press Association and the Inland Press Association, located in Chicago. Locally, she served as Past President of Shelterhouse, and currently serves on the boards of Junior Achievement, Downtown Development Authority, United Way and the Midland Economic Development Commission. In 1986 Jenny was named as Midland Downtown Business Association's Business Person of the Year and was honored in 1996 as a Woman of Distinction for Midland County.
A native of Midland, Anderson graduated from Northwood University with a BBA degree in Marketing and Advertising. She was the recipient of the 2007 Northwood University Outstanding Alumni Achievement Award.

David P. Bellos
CEO
Teron Lighting, Inc.
Fairfield, Ohio
Click to read more
David Bellos joined Teron Lighting, Inc. in 1980, and currently serves as CEO of the company. Teron Lighting began with four employees. Today, it is international in scope with 55 full time employees; 103 independent sales representatives across the United States, Canada, and Puerto Rico.
He is very active in his community and has served on several boards including the Crest Hills Country Club, Jewish Family Services, and One Way Farm Orphanage. He is a member of Fairfield Rotary Club, Cincinnati Chamber of Commerce, and CEO Roundtable Consortium in Cincinnati.
He graduated from Northwood University in 1975 and was awarded the university's Outstanding Alumni Award in 2000.
David lives in Cincinnati, Ohio with his wife, Iris. Their son Adam attends Columbia University in Chicago.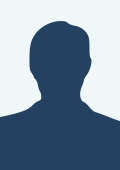 Nick Busscher
Chief Experience Officer
Experience Marketing
Holland, Michigan
Click to read more
Board of Governor biography available soon.

James C. Fabiano II
President
Fabiano Brothers, Inc.
Mt. Pleasant, Saginaw, and Petoskey Michigan
Click to read more
As President of Fabiano Brothers, Inc., Jim is directing the fourth generation of this highly successful Michigan-based company. Under his supervision, the company purchased another beverage wholesale company in Saginaw County, extensively expanding its beer and wine portfolio and company market share in the tri-cities.
Jim sits on numerous boards including the Michigan Beer & Wine Wholesalers' Association, Saginaw Chamber of Commerce, and the Mid-Michigan Medical Center Finance Committee. He and his wife, Kelly, are committed to the support of numerous non-profit organizations.
Jim, Kelly and their children reside in Thomas Township in Saginaw County.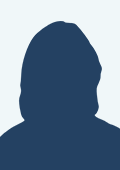 Cassie Gambrell
Midland, Michigan
Click to read more
Board of Governor biography available soon.

Victor L. George
Chrysler Dodge Jeep Ram
Grand Blanc, Michigan
Click to read more
Victor George is a graduate of Northwood's Automotive Management and Marketing program and a committed volunteer Oldsmobile dealer working for the benefit of his community, his industry, and his church. He is a frequent spokesman on behalf of the university's recruiting programs designed to attract students to Northwood's three campuses.
George is a recipient of the Jack Smith Leadership Award which is named in honor of the General Motors chairman. The award is presented to select dealers who excel in customer service and sales. His dealership is annually active as a United Way campaign fundraiser and all his employees participate and contribute. His wife, Cathy, is a member of the Home School Association of the Holy Family Church in Grand Blanc where he has donated funds to the library for the purchase of books and supplies. He also donated funds for the St. John's Fenton Parish Activities Center construction project.
George is a member of the Automotive Youth Educational Service, a technician training education program. He is also a past president of both the Michigan State and the Genesee County Dealer Associations.

Robert J. Grubb
CEO
Alliant National Title Insurance Company, Inc.
Longmont, Colorado
Click to read more
Robert Grubb sits on Northwood's Board of Governors and was honored with the University's Outstanding Alumni Award in 1993. In 1999, along with Dr. Haywood he conceived the Sam Marotta Facility Ethics Award bestowed each year by the graduating class on each campus and the DeVos Graduate School of Management to the professor that most inspired students to think beyond themselves, considering the role of God in their lives and the consequences of their actions on others. He has guest lectured regularly on campus over the past 20 years. He received his BBA in Management, an AA in Banking & Finance and an AA in Automotive Marketing from Northwood University in 1980 and did his MBA graduate studies at Babson College in Wellesley, Massachusetts, which he remains one course shy of completing.
A seasoned executive with more than 25 years of experience in starting and growing companies, Bob is currently the CEO of Alliant National Title Insurance Company. Alliant National serves Independent Title Agents who want to join together to expand their businesses, reduce their costs and risks, and increase profits in a unique, non-competitive partnership.
Bob started his career as a consultant in business strategy for an international firm. In 1986, he became President of DTM Products, Inc., a Colorado manufacturer serving technology customers globally. As DTM grew he spun off AIM Interactive, offering interactive CD-ROM based training on technical issues, Peak Industries, a contract manufacturing firm, and started a subsidiary in Guadalajara, Mexico. Under his leadership, the companies achieved combined sales of $25 million between 1986 and 1997. The Mexico operation's annual revenues grew in excess of $75 million in just two years employing more than 600 people by 1999. In 1997, Bob merged DTM with Flextronics, then serving as a division president.
Always eager to take on new challenges, in 1999 Bob left Flextronics to start Mt. Audubon Associates, a commercial Finance and Private Equity Capital provider.

William R. Kohls
Former Executive Vice President and CFO
Independent Bank Corp.
Ionia, Michigan
Click to read more
Board of Governor biography available soon.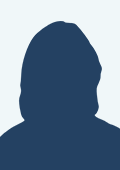 Erin Mazurek
Director of Private Event Sales
Olympia Entertainment
Detroit, Michigan
Click to read more
Board of Governor biography available soon.

Denise McDonald
Customer Relations Manager
McDonald Ford
Freeland, Michigan
Click to read more
Denise McDonald has been employed as Customer Relations Manager at McDonald Ford in Freeland, Michigan since May 1996. She is also in charge of Human Resource work at the dealership.
Denise is past president of Home and School at St. Thomas School where she served for two years. She has been involved in fundraising for the schools STA and Nouvel.
She graduated from Northwood University in 1974 and received its Outstanding Alumni Award in 1991. Denise was chair of Northwood's Saginaw/Bay City FAD (Fun Auction Days) for ten years and helped the group establish record-setting participation year after year in support of the university's scholarship program. Denise has served on the Michigan Board of Governors since its inception.
She and her husband Tom have four children, Jennifer, Tom III, Meghan, and Molly. The couple also has two grandchildren, Emmett James, son of Jennifer and Andrew; and Thomas Alan McDonald, son of Katie and Tom III.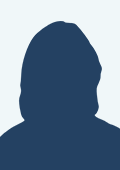 Sandy Morrison
Vice President of Development
Oakland Family Services
Pontiac, Michigan
Click to read more
Board of Governor biography available soon.

William Mulvihill, Jr
West Bloomfield, Michigan
Click to read more
As an automotive consultant, Bill specializes in training concepts that address improvement techniques for customer handling and customer satisfaction. He has acted as a consultant/facilitator to the Ford Motor Company's Education and Training department through Ford's private satellite TV network, where Bill provided live distance learning, curriculum‐based education and training to Ford's retail dealerships. Bill has remained active with Northwood University since his graduation in 1979. He spent five years working for Northwood as the Director of National Alumni Relations and the Executive Assistant to the Co-Founder. In addition, his involvement includes service as: Co-Chair, Detroit Chapter of Northwood's National Women's Board & Friends; Co‐Chair, Detroit International Scholarship Showcase; and acting as a counselor/advisor to the Michigan Chapter of Sigma Phi Epsilon fraternity.
Bill makes his home in West Bloomfield, Michigan and is a member of the Detroit Institute of Arts Founders Society.

David H. Murdoch
Regional President
Comerica Bank - Midland Region
Midland, Michigan
Click to read more
David Murdoch joined Comerica Bank as Vice President and Trust Officer of the Midland Private Banking Group acting as Relationship Manager specializing in the delivery of the Bank's financial services offerings to high net-worth clients. Mr. Murdoch has over 30 years experience in account administration and financial planning with Banker's Trust Company and various community banks and is a Certified Trust and Financial Analyst. He received his B.A. from Westminster College and is a graduate of the National Trust School and the New York State Bankers Association Executive Training School. His previous affiliations include, member of the New York State Banker's Association Trust and Estate Planning Committee, past President of the Investment Society of Northeastern New York and Estate Planning Counsel of Santa Barbara. Mr. Murdoch is currently a member of the Northeastern Michigan Estate Planning Council and the Tri-City Economic Club. He lives in Midland, Michigan where he is a member of the Midland Chamber of Commerce and the Midland Noon Rotary Club. He serves on the Board of the Arnold Center and the Gogarn Scholarship Committee.
William A. Parlberg
President and COO
Zehnder's of Frankenmuth
Frankenmuth, Michigan
Click to read more
As President and COO, William Parlberg oversees all day to day operations and is responsible for the financial performance for Zehnder's Restaurant, Zehnder's Retail Division, The Fortress Golf Course and Zehnder's Splash Village Hotel and Waterpark. Parlberg joined the company in 1975 as a dishwasher and has held several senior management positions prior to his promotion to President in January 2001. He serves on the board of directors and is chairman of the Executive Committee, which oversees the daily operations of the corporation.
He is a 1979 graduate of Northwood University, Midland, Michigan, earning a bachelor's degree in Business Management and an associate's degree in Hotel and Restaurant Management. He was named Salutatorian of his associate and bachelor's degree graduating class. In 2000, he graduated from the Richard DeVos School of Management from Northwood University with a master's in Business Administration (MBA).
He is very active in community activities and has served as one of the youngest presidents of the Frankenmuth Rotary Club (1991-1992). He has served as Rotary District Chair for New Club Extension and Group Study Exchange. He recently served as Assistant District Governor for thirty-one Rotary Clubs and 1650 Rotarians in District 6310, serving Mid Michigan and Northeast Michigan. In 2006-07, he served as Rotary International District Governor for District 6310. He is a Paul Harris fellow along with his wife Lynne in the Frankenmuth Rotary Club. He served as President of St. John's Lutheran Church in 1987 and chaired its new building finance committee campaign in 1998. He currently serves on the Frankenmuth Chamber of Commerce Board of Directors and chaired its Marketing Committee in 1985. In 2001, he was appointed to the Board of Governors, which he now chairs on the Northwood University Michigan campus, and serves on the advisory board of its Hotel and Restaurant department. In May 2005, Parlberg was elected to the Board of Trustees of Northwood University.

Elyse M. Rogers
President
MAC International, Ltd. USA
Midland, Michigan
Click to read more
Elyse Rogers has been the President and CEO of MAC International LTD since 1984. She is also the Assistant Vice President of The Herbert H. and Grace A. Dow Foundation.
Ms. Rogers earned her R.N. from the Mountainside Hospital School of Nursing, her B.S. from Indiana University and her M.A. from Purdue University. She is an accomplished author and columnist. She has received many honors including: Listed in Who's Who of American Women; Who's Who in the Midwest; The World Who's Who of Women; Elected Fellow, American Medical Writers Association; Distinguished Woman Award, Mitten Bay Girl Scout Council; Athena Award, Athena Foundation.
Past positions held include: Director, Public Relations and Communications, The Herbert H. and Grace A. Dow Foundation; Executive Assistant to the President, The Herbert H. and Grace A. Dow Foundation; Director of External Affairs, Michigan Molecular Institute (MMI); MMI Board of Directors (1990-1993); Senior writer, The Dow Chemical Company; President, Scientific Syntax Services; Executive V.P., Oak Associates K.K. (Japan).
Some of Ms. Rogers current affiliations include: Saginaw Valley State University, Board of Fellows; MidMichigan Regional Medical Center, Board of Directors/Executive Committee; MidMichigan Health, Corporate Board; Midland Symphony Orchestra, Board of Managers and Co-Chair; Rotary International, Midland Morning Rotary; Zonta International of Midland.
She has also been affiliated with the Midland Area Chamber of Commerce, Board Chair, Executive Committee; Midland Business Center, Board; MidMichigan Visiting Nurse Association, Board Chair, Board; American Chamber of Commerce in Japan (ACCJ); Asian Pacific Councils of American Chambers of Commerce, Vice Chairman ; Midland County Board of Public Health, Member and Chair.
Magen Samyn
Vice President of Marketing and Public Relations
McLaren Bay Region
Bay City, Michigan
Click to read more
Magen is employed with McLaren Bay Region as the Vice President of Marketing and Public Relations.  In her role, Magen is responsible for all facets of internal and external marketing and public relations including image development, market research, business development and strategic planning.
Magen received her B.B.A. and M.B.A. from Northwood University. She is a graduate of Leadership Bay County, 1000 Leaders and the Great Lakes Bay Regional Leadership Institute.
Magen is very active in the community and serves on a number of boards and committees throughout the Great Lakes Bay Region.  Magen is a member of the Bay City Morning Rotary Club and co-founder of Energize - Bay Area's Young Professional Network. She is a 2012 recipient of the RUBY Award and a 2012 recipient of Great Lakes Bay Business Women Leaders Award for "Woman to Watch". She is a lifelong resident of Bay County where she lives with her husband Neil and their three children.

Gary Short
Vice President
Go-To Transport, Inc.
Bay City, Michigan
Click to read more
Gary Short is Vice President and co-founder of Go-To Transport, a transportation and logistics company headquartered in Bay City, Michigan.
Gary and his sister, Allison, started Go-To Transport in 2003 and together they have opened offices throughout the Midwest. Go-To Transport has experienced double digit growth year over year, and the company is becoming a leading player in the transportation and logistics industries.
Gary received his Bachelor of Business Administration degree with a major in Marketing and Management from Northwood University in 1989. Short is an active member of the Young Presidents Organization (YPO) which is an exclusive peer international network of business presidents with the mission of creating better leaders through idea exchange.
Gary, his wife, Denise, and their two children reside in Freeland, Michigan.
Justine Stauffer
Chain Account Executive
Miller Coors
Wynnewood, Pennsylvania
Click to read more
Justine Stauffer is currently employed with MillerCoors as a Chain Account Executive. She is responsible for the sales and development of the On-Premise Chain business in Pennsylvania and Delaware, including Casual Dining and Stadium Concessions. Prior to the joint venture of MillerCoors, Justine was an On-Premise Representative in Philadelphia and then promoted to a Key Account Executive where she sold and implemented Category Management Solutions for the grocery, retail and convenience store chains in the East and Central U.S.
Justine graduated from Northwood University in 2006 with a degree in Entertainment, Sport and Promotion Management. During her college career as President of the ESPMA organization, she led a team to produce the first on-campus Outdoor Concert Festival. She served as Vice President of Delta Mu Delta and was an active member of the Student Ambassadors Club. She also participated in collegiate athletics as a member of the Track and Field team, and currently holds the school record for 400m Hurdles. Throughout her time at Northwood, Justine also completed a total of six internships and practicums with various Sport & Entertainment marketing agencies, as well as special event planning.
Justine resides in the Greater Philadelphia area in Wynnewood, PA.

J. Doug Turnbull
Vice President
Victor International Corporation
Auburn Hills, Michigan
Click to read more
As Vice President of Victor International Corporation, Doug reports directly to the chairman of the company and is responsible for all aspects of government relations, operations and security for Turtle Lake, Parks at Stonewood, Stonewood Farms, Biras Creek Resort, Oil Nut Bay, and Mirada Ranch, as well as serving on the executive team for Bay Harbor Company.
Prior to joining the company, Doug spent ten years working as a federal investigator with The Office of Federal Investigations. Doug served in the United States Army with the 2nd Armored Division at Fort Hood, Texas and was a Specialist, in crypto equipment. Doug received a Bachelor of Business Administration from Northwood University in Midland, Michigan and attended graduate school at the University of Detroit.
Doug is active in the community through his involvement in the Bay Harbor Concours Festival, The Bay Harbor Foundation, Victor Institute for Responsible Land Use and Michigan State University and is on the Board of Trustees for the Child Abuse and Neglect Council and Yatooma's For the Kids Foundation. Doug's interests include traveling, music, boating and fishing, as well as spending time with his wife and daughter.

Steven A. Turner
President
Turner Luxury Properties
Scottsdale, Arizona
Click to read more
Steven A. Turner grew up in Midland, Michigan and graduated from H.H. Dow High School in 1972. He attended Northwood University and graduated with a Bachelor's degree in Business Administration in 1976.
Steve started his career with Tenneco Automotive in 1976 while living in Racine, Wisconsin. After one year, he moved back to Michigan and started The Ideal Source, a marketing company. Starting in the family basement with a telephone, rolodex and a card table, he began representing brand name manufacturers who were selling incentive and promotional products to major corporations. In 1979, he received his first big break: The Dow Chemical Company ordered an extremely large amount of product for a national promotion and Steve was able to pay off all of his loans and move to the Detroit area.
The year 2006 marked the 30th anniversary for The Ideal Source. Ideal currently works with over a dozen Fortune 500 companies. Over the years, Ideal has received national recognition from many manufacturers for its performance and sales. Ideal has reinvented itself over the last ten years to become a complete advertising and sales promotion agency. Ideal specializes in corporate communications, product launches, point of sales displays, promotional merchandise and event planning. After 30 successful years, Steve sold the business to his employees to focus his attention on his real estate company in Scottsdale, Arizona.
Steve is now President of Turner Luxury Properties which specializes in building, buying and selling high end homes in the Scottsdale/Phoenix area.
Steve, Kelly, Carley and Payton are members of the Pinnacle Presbyterian Church in Scottsdale and support a number of charities in Scottsdale, Phoenix, and Tucson.

Mike Weinert
General Manager/Managing Partner
Garber Chevrolet
Midland, Michigan
Click to read more
Mike Weinert began his career with the Garber Automotive Group as an intern while attending Northwood in 1998. Upon graduating from Northwood in 1999 with a BBA in Automotive Marketing/Management, Mike relocated to Jacksonville, Florida with Garber Automotive and spent 13 years in all roles in the dealership. In the Fall of 2012, Mike was promoted to General Manager/Managing Partner of Garber Chevrolet in Midland, Michigan. He is an active member of the community and serves on several boards including Junior Achievement, Chamber of Commerce and Midland Young Professionals. Mike is also a member of Midland's Noon Rotary and a volunteer with United Way and Habitat for Humanity.

Richard Williams
President
Williams & Co. Financial Services
Grandville, Michigan
Click to read more
Board of Governors bio coming soon.

Robert W. Wilson
Vice President
Mid Michigan Materials, Inc.
Jeddo, Michigan
Click to read more
As Vice President of Mid Michigan Materials, Rob is responsible for operations, quality control, financial affairs, and is involved with all strategic planning for the business. The company was started by Wilson's great-grandfather, uncle and grandfather in 1962 and has been run by a member of the family ever since. Rob previously worked in various different capacities during breaks from school and holidays until assuming a full time position in 2006.
Rob graduated in 2005 from Northwood University with a BBA in Automotive Marketing/Management. In 2006, he completed his MBA from Northwood's DeVos Graduate School.
Rob serves on the Michigan Aggregates Association's Board of Directors and is a member of the executive committee as well as Chairman of the association's Specifications Committee. Rob also serves as District Chair for the Blue Water District of the Boy Scouts of America. He is a member of the Knights of Columbus in Yale, MI and Blue Water Young Professionals organization in Port Huron, MI.
Rob and his wife, Megan, have one son, Levi. The family resides in Fort Gratiot, MI.